posted on 26 Dec 2015 10:43 by worldofcycling in Cycling
At first glance, the folding bike seems to be in the same genre as a clown car. To say the least, its diminutive size makes it irrevocably comical. Buyers may soon find themselves second-guessing for they fear ridicule from their peers. However, there is more than meets the eye with these two-wheeled innovations. Scholars have often said that function follows form, and the folding bike's form gives way to immensely beneficial functions.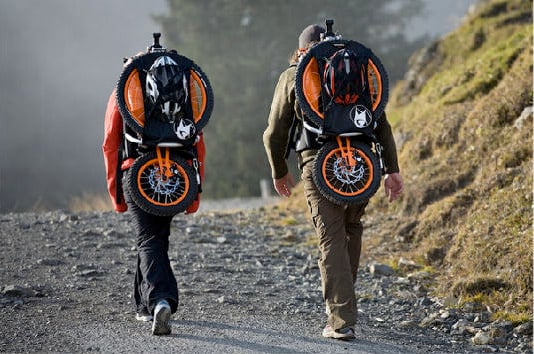 To start, the folding bike is highly portable. Compressing it to a fraction of its set-up size allows stowing in any vehicle or large container. Multimodal commuting is easy as you can effortlessly carry the bike in trains or taxis. Its non-foldable counterparts, with their great weight and size, are less convenient, especially when taking different modes of transportation.
Besides convenient transport, its ease of storage sharply decreases the chances of theft. Many bikers have had their hearts broken from an empty bike rack and a busted padlock. The folding bike takes little space from a home or office. Indoor storage keeps the bike in the owner's periphery, and not in the unguarded streets.
The folding bike offers a lot in convenience; and in terms of riding, it is no slacker. It may not look like it, but the folding bike makes for a great ride. A light frame and wheel-set allows better speed and acceleration. Moreover, its small wheelbase gives the power of ultra-maneuverability to its biker. The bike's responsiveness is lightning-quick, making it ideal for riding in hectic streets. In an urban or common setting, it offers outstanding performance that rivals traditional bikes.
The benefits of owning a folding bike stretches from performance to health perks, more than what can be written in a single post. The folding bike is a classic case of not judging a book by its cover. Indeed, great things come from small packages.